This is a collaboration blog by Erika Del Sordo and Meredith Kimmel, ACC.  This blog can also be found at https://todaystalkwitherika.com/.
As I think about Mother's Day, my mind instantly thinks of The Judds. Wynonna and Ashley just lost their mother, Naomi, one week before Mother's Day. It makes most of us think about our own family and our time on this blue planet. It also makes me think lovingly of my collaboration partner, Meredith. Losing your Mother is one of the most difficult feelings to endure in life.
What does it mean though, right now, to you? What does Mother's Day really mean? It means embracing your youth. Whether your mother is here now, or gone to rest, the word Mother brings us back to when we were just a child. Because aren't we always our parent's children?
Perfect Peace
Think of a time when Mom knew just the right thing to say. Think of how she made you feel when you needed kind words the most. Think of an argument! Then think of how you still want only the best for each other because a Mother's love and a child's bond is always there.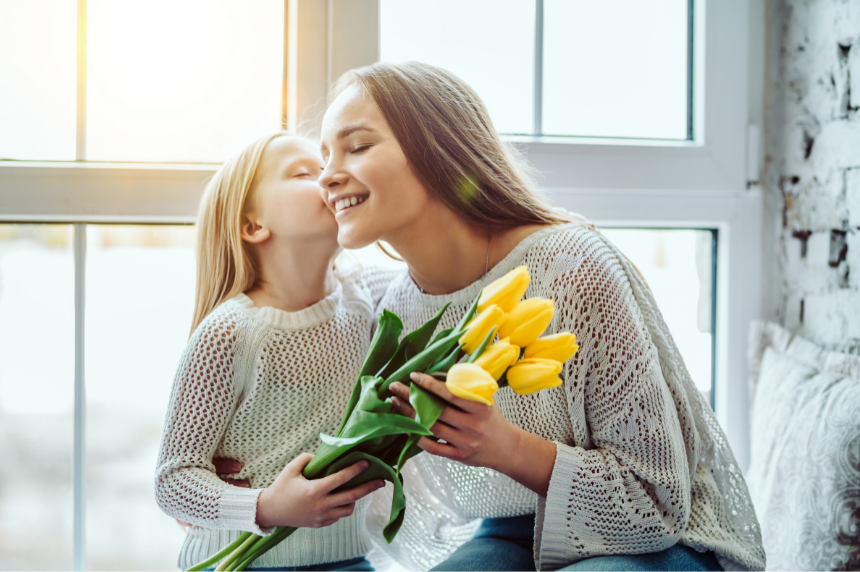 One Life to Live
That last heading sounds like a soap opera title, right? But there's so much truth to this statement. I recently interviewed, The Menopause Boss. Vanessa Louise talked about her health journey and how she had to break through the barriers of life that confined her. It was at her daughter's wedding when she decided to rip the band aid off. She lost 50 pounds and beat menopause's a**. She's now living her best life.
Whether you need to hear this, or your Mother, everyone should be living life to the fullest. We were all given this one life. Our body is our temple. Make sure that no matter what you're going through, whether it be menopause, depression, or illness, that you pick each other up. The Mother/Child bond means that throughout life, you have your very own, personal accountability partner.
Thank you, Erika, for your take on Mother's Day. I'm going to take this post in a different direction and discuss Mother's Day without one's mom.
Mother's Day Without Your Mom
This will be my sixth Mother's Day without my mom. It makes me incredibly sad that I'm not able to celebrate with her. However, I do make a conscious effort to celebrate her every Mother's Day. She is my mom whether she's with us or not and she deserves the recognition.
I also always feel a tinge of guilt because the last Mother's Day we had together, I was as sick as can be. That doesn't leave a great memory for me. But as sick as I was, she was there for me, got me medication, and took care of me so I felt better.
I find comfort in that because she was still fulfilling her motherly obligation even though I am (and was at the time) an adult woman who could get my own medication, she insisted on taking care of me, even on the day meant to celebrate her.
Erika's statement above that "everyone should be living life to the fullest" really resonates with me because it wasn't until my mom's death that I totally understood this concept. My mom died young, but I can honestly say that she lived a full life, did everything that she wanted to, and died with no regrets.
That's the life I want to have. That's the life we should all inspire to have. Losing my mom was the worst thing that happened to me, but it taught me so much, and moving six years away from it, I'm seeing silver linings, lessons learned, personal grown, and positivity. None of this would have happened if it weren't for my mom.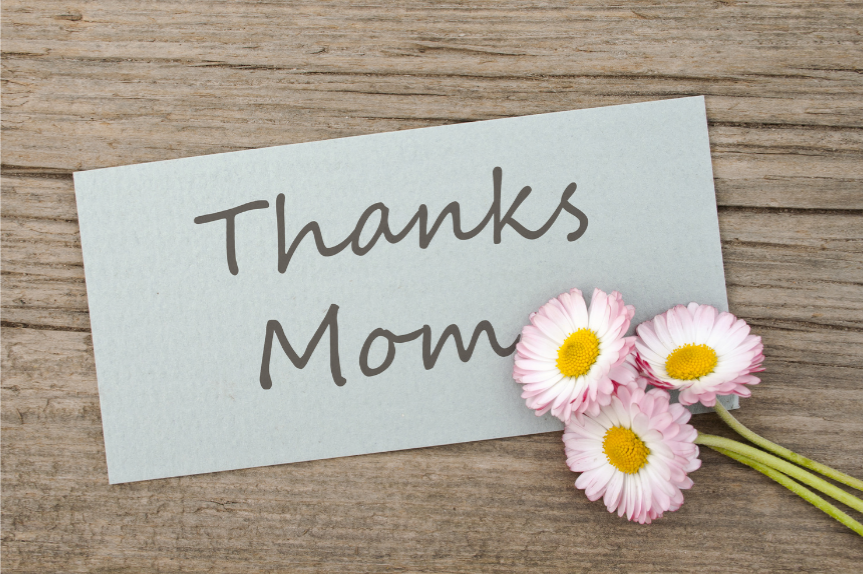 Getting though Mother's Day Without Your Mom
Mother's Day is especially difficult if your mother is no longer around. Here are some ways that I deal with Mother's Day. These are just suggestions and I'm in no way telling you what to do. I hope that they help you out.
Give gratitude for your mother.
Spend the day doing something that she enjoyed.
Write a message or letter to her thanking her for the lessons she taught you.
Turn off the TV, radio, and social media. The ads can seem insensitive, and you can feel like you are bombarded with advertising.
Wish other moms you know a Happy Mother's Day.
Remember you will get through the day. It may be tough, but you have gotten through tougher things before. Your mother had great love for you. Hold on to that.