Certified professional coach specializing in life transformations.
This is where transformation happens!
ARE YOU READY TO TRANSFORM YOUR LIFE?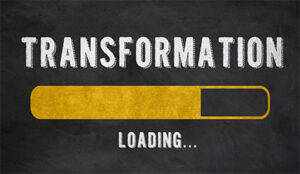 Transformations are defined as a dramatic change in form or appearance in life. They are an everyday part of life and many people are afraid of change.
One thing is certain though; you will have many transformations and changes in your life. You will experience pain and grief on multiple occasions throughout your life. How you acknowledge and process these changes are especially important. If you don't deal with them, or process them fully, they may build cumulatively and have a significant impact on your happiness as you go through life.
This is where I come in to guide you through your life transformation to live a happy, successful, and victorious life. On your pathway to transformation, I will walk beside you as your Life Transformation Coach. I will provide a judgment free and safe space where you can work through your grief, lose your fear about change, gain clarity around your situation, clear mental blocks, and create lasting strategies to support you as you embrace your life transformation and learn to live your new life in the best way possible.
Are you ready for this Journey? Let's Get to Work.
What's holding you back from transforming?
Great things happen when you lose your fear of change and embrace your purpose and ambitions.  We will work together to make those things happen.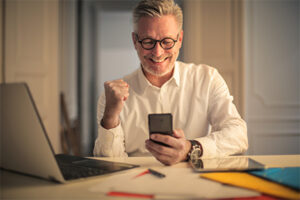 Life is a series of transformations and many people are afraid of changing. By engaging in my coaching services, I will guide you through your life transformation so you will no longer be afraid of change and you will be able to live a happy, successful, and victorious life.
There are many different types of transformations, which can include, but are not limited to:
Marriage
Divorce
Moving to a new location
Buying or selling a home
Graduating from high school, college, grad school, or trade school
Having a child
Adopting a pet
Getting a job, getting fired from a job, or deciding to leave a job
Getting a promotion or a demotion
Losing a loved one
Making new friends or ending friendships
Starting a new career or taking time off from working and then entering the workforce
Weight loss or gain
Retirement
Illness/recovery.
Transformations are an everyday part of life.  Sometimes they just happen to us and other times we make the decision that we need to change.  Either way, humans are creatures of habit and change is uncomfortable.
Our society, especially Western society, likes to have everything wrapped up nicely in a package with a bow on top.  However, more likely than not, that is not how change happens.  There are loose ends. This is where we have difficulty.
We may grieve when we have a life change.  Grief is an emotion.  Loss is the cessation of the event. We may not know how to act or what to do next, but that doesn't mean that we don't stop moving forward. 
Life Transformation Coaching is working together to create clarity around a change that has happened or clarity around a change that you would like to make. We do this so that you can become comfortable with change.  Once you have the comfort, we work together to create targeted and measurable goals, and design strategies to achieve success and this keeps you moving forward.  It is especially important to acknowledge and process these changes.  If you don't process them fully, they may build cumulatively and have a significant impact on your happiness as you go through life.
Change may be hard.  Change may be uncomfortable.  Our subconscious may be telling us not to make the change, but we don't have to be sitting in upset and not living the life we believe we are meant to live.  Why put off change for the future and delay the life you are meant to live, when you can put some work in and have victory now? 
If you are in the process of change or will be and are uncertain what to do, let's get to work.
I believe that we are here to live life to the fullest, embrace it, and enjoy it. Being flexible and taking risks is a great thing.  Transformations are a great thing.  We continue to grow and learn.
What could be more valuable than investing in yourself?
There is no reason to go through a life transformation alone.  I will be beside you to guide you through your transformation process.
You will have a safe, confidential, and trusting space for you to look inside of yourself, explore, and come up with answers to both of our questions.
---
The One-on-One Coaching Programs:
| Coaching Package | Duration of Program | Number of Sessions | Price |
| --- | --- | --- | --- |
| Quick Start | One Month | Four-55-minute sessions | $1,300 |
| Accelerated Transformation | Three Months | Nine-55-minute sessions | $2,475 |
| Steady Transformation | Six Months | Twelve-55-minute sessions | $3,000 |
Each coaching program comes with the following:
Worksheets to determine goals and priorities.
Email support in between sessions.
A recording of the session if you'd like.
Discount for renewal (15%) or reduced price of a single session ($295.00) after program completion.
Flexible payment options for The Accelerated Transformation and Steady Transformation Programs.
Single sessions are offered for one hour at a price of $395.  The purpose of this offering is for a quick boost of motivation or clarity.  By choosing this session, you will be missing out on one of the coaching programs.
I also offer a Concierge Coaching Program.  This is a twelve-month one-on-one coaching program.  With this program, you will receive twenty-four, 55-minute sessions and four, three-hour in-depth coaching summits conducted quarterly.  In addition to the benefits above, you will also get unlimited text and email support between sessions, and scheduling priority.  The price for this program is $12,000 and is limited to only five people at a time.
---
The Corporate Coaching Program:
Unlike the One-on-One Coaching Programs above, the Corporate Coaching Program is co-created by the decision maker at the organization and me based on the needs of the company.  The price is based on the program that we create.
These are examples of the types of situations I have encountered when coaching employees in organizations:
Returning to work after maternity or paternity leave
Transitioning back into the office after working from home during Covid
Returning to work after the death of a loved one
Getting a promotion and having to figure out new responsibilities
If you have employees that fit into these categories or any other, let's get to work.
I make it easy to work with me. Here are the steps:
We will begin with a get to know each other call and determine the length of the coaching engagement.
Once the decision is made to hire me, coaching agreements are signed by the employer and by the employee.
I then have the employee (client) fill out my intake forms which help clarify the employee's goals, priorities, and motivations.
Upon receipt of the signed forms, we begin the coaching engagement.
One note on confidentiality:
Employee confidentiality stays with me unless there is a coaching attendance issue or if something is revealed that will endanger the workplace environment. Other than that, you can be assured that your employees can trust me as their corporate coach.
Most frequent questions and answers
Just like you, I have gone through life transformations and changes across my life experiences. Now, as I am on the other side of some challenging times, I reflect back and wonder how it would have been different if I had a Life Transformation Coach by my side.
Looking back with no regret, I see a younger Meredith who experienced toxic relationships, demanding jobs and full-time school and career balance, or lack of balance, actually. After a few career changes and dead-end jobs, I found myself neglecting my physical and mental health, around the same time as my mother fell ill. Soon after my mom passed away, things were put into perspective and I didn't want to stay in situations that no longer served me.
I was finally able to take a step back and identify my strengths, which made me realize I'd enjoy starting my own coaching practice. Going from someone else's employee to a leader in a career I loved was empowering and freeing – but not easy! I reminded myself (and still do) of three words: commitment, determination, and mindset. These three words can help make life transitions easier and not so scary.
As a life-long learner, I have also learned that adaptation and change are good. Without life experiences, I wouldn't be where I am today – good or bad. Comfortable or uncomfortable, change is a good thing to embrace. As you go on your change journey, I will be your cheerleader, your advocate and your sounding board who will keep you on track and motivated.
My Credentials:
International Coaching Federation (ICF) Credentialed Coach-PCC
ICF Global Member
ICF South Florida Member
University of Miami-Certified Professional Coach
Florida Atlantic University-Master of Accounting
Hofstra University-Certified Paralegal
University of Florida-Bachelor of Science in Advertising
My hobbies and passions include my family (and of course the two silly kitties), practicing yoga, reading when I can, traveling as often as I can, studying art history, enjoying the performing arts, cheering the University of Florida football team to victory, and soaking up the Florida sun.
Before working with Meredith I had unrealistic expectations of myself, and was unaware how often I let my feelings of failure drive my decision making. I knew I was frustrated and exhausted, and thought I knew the sources of those feelings, but through Meredith's thoughtful questions and ability to reflect my thoughts back to me, I was able to recognize repetitive behavior patterns, patterns of unhealthy thinking, and that there is more than one way to be successful. With Meredith's guidance and support I have gained substantial awareness, identified my strengths, recognize my sources of weakness (so I can be aware and compensate if needed), and am able to treat myself more often with kindness and grace. The growth I've experienced while working with Meredith is priceless, I could not have gotten to where I am today on my own.
Meredith has created a safe, calming, and motivating environment for me to come to with my thoughts, my goals, or any pressing issues. She finds a way to help me organize and solve my problems without telling me what to do - but instead inviting me to think outside of the box or from different angles I hadn't yet considered. She continuously pushes me to understand myself and my work ethic in a deeper way than I ever have. Every time I come to a session thinking I have nothing to talk about or work on, I leave 45 minutes later with a plan to increase my productivity and push myself further in my work and my personal life. I have gained confidence and conviction through working with Meredith, and I am very grateful to her for that.
Meredith is a supportive and caring professional coach. I have known her for a year and she is coaching me with goal setting. I have been impressed with her listening skills and ability to notice patterns with my approach and processing style. Since I have been working with Meredith I have been able to both clarify and accelerate my path to achieving results. This has made me feel more success personally and professionally. If you are looking for a coach who will challenge you I recommend Meredith.
Meredith is a very empathic and professional life and career coach. In our work together focusing on career advancement, she's provided exceptional value in her ability to assess situations quickly, offer concrete tools and helping me to create plans of action to enable successful growth, change and resilience. I am a more confident professional today as a result of Meredith's coaching.
This was my first experience working with a life/career coach, and I didn't know what to expect or what I would get out of it. After having Meredith coach me for a year, I feel like I have made significant strides as a manager; and handling different situations as well as personalities. Meredith also helped me manage my time better, in order for me to be a more efficient person. Whenever I would bring up a situation that I wanted her opinion on she would always bring a different angle that I wouldn't consider, which was helpful. Meredith also made it easy to open up about personal issues that bled into my work life. Meredith made it easy to trust that what was being said was a private and non-disclosable conversation, so I always felt comfortable speaking freely. Thank you Meredith for helping through all scenarios I brought, helping me grow from present and past situations, and helping me grow and mature as a professional, a manager, and an individual. I have gained more confidence in myself and my abilities because of Meredith.
I'd love to hear from you.
Send me an email if you have any questions, want to know more about my services, or just want to connect.
SIGN UP FOR the Newsletter
Click the button if you are ready to begin working with me.