This is a collaboration blog by Erika Del Sordo and Meredith Kimmel, ACC. This blog is also posted at www.TodaysTalkwithErika.com.

Meredith and I were discussing our next blog and, ironically, giving thanks came up! (How appropriate with Thanksgiving right around the corner!) We both have so much to be thankful for, we wanted to share our gratitude for our lives, for each other and for YOU.
DAILY THANKS
It's no secret that a happy life requires daily gratitude. Being grateful for the small things leads to bigger things. When you dream big and you incorporate gratitude, your wildest dreams WILL come true.
Have you ever thought about someone and the next thing you know, they're ringing your phone? And you sit and think, "How crazy! I was just thinking of them!"
Thoughts REALLY DO become things! So always be mindful about what you're thinking.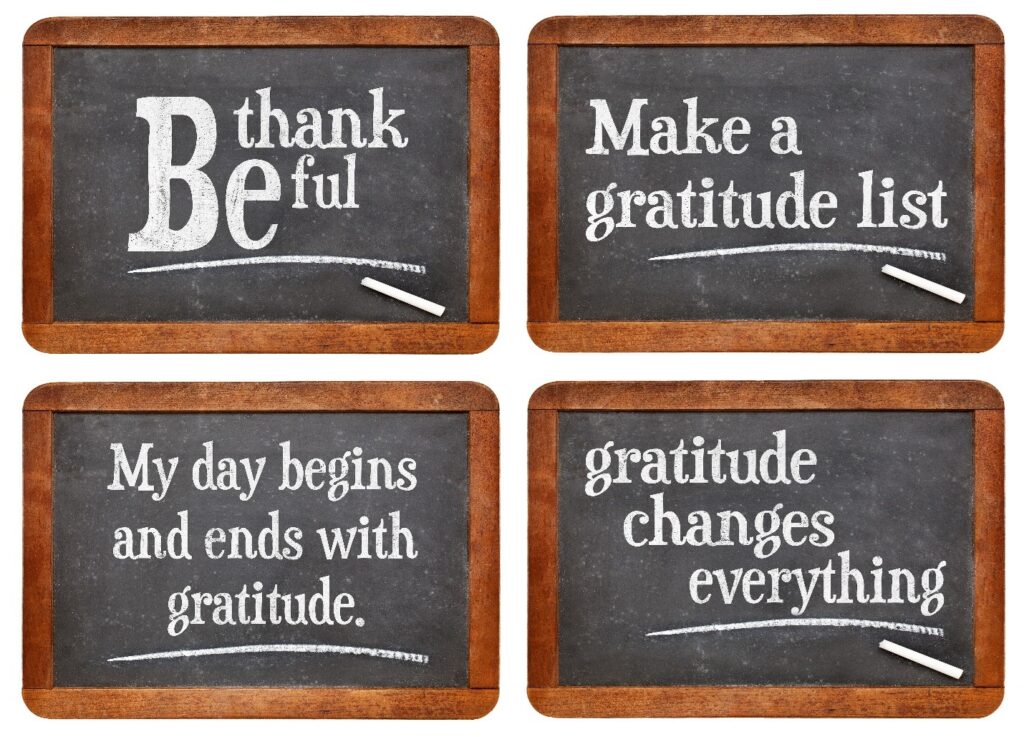 TAKE THANKS AND GRATITUDE ONE STEP FURTHER
When you have a grateful mindset, you have everything on your side. You'll notice that events begin to shift for the better. You become grateful for people and things in YOUR life and you're thankful for the blessings in your family and friend's lives.
This Thanksgiving holiday week, for instance…
You may tell your family and friends to make sure they gas up the car and get it inspected before hitting the road! You're "grateful" for their safety.
You may be grateful for losing 10 pounds during the winter season. THE WINTER SEASON!!! But you actually CAN do this with a grateful mindset. You just need to repeat to yourself things like, "I am grateful for losing 10 pounds by the end of the year!"
"I am grateful for my health. My body loves me." And so on…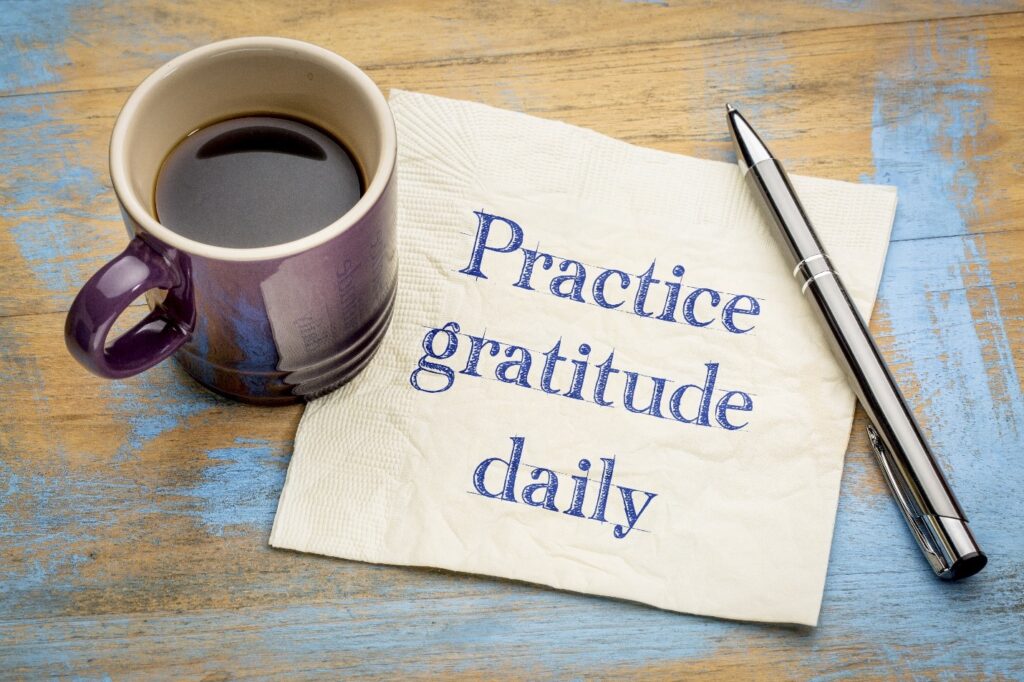 ERIKA'S GRATEFUL FINAL THOUGHTS
Thank you for another successful season. Meredith and I are truly grateful for our supporters, family, and friends. Practice gratitude in your daily lives and I promise you'll see results. If you forget to be thankful for something in the morning, do it at lunchtime, or do it in the evening. You can even do it at any time of the day! When you're in the shower, be grateful for the hot water and the roof over your head. Be grateful for the food you eat. Be grateful for the use of your five senses. Remember, small acts of gratitude turn into BIG dreams come true!
MEREDITH'S THOUGHTS ON THANKSGIVING
Thank you, Erika, for your thoughts on giving thanks and gratitude. I echo Erika's sentiments and I am profoundly grateful to her, our supporters, family, and friends.
Thanksgiving has always been my favorite holiday because to me it meant spending time with family. We have a tradition in my family that we go around the table and say what our favorite Thanksgiving memory is and what we are grateful for.
After my mom passed away, Thanksgiving took on a new meaning because I didn't think that I would ever be able to celebrate the holiday the same way again because she was the center of the holiday. In reality, I never did celebrate Thanksgiving the same way again. However, I learned to enjoy my favorite holiday without her. My family has created new ways to celebrate, but we have kept our tradition of going around the table and saying what our favorite Thanksgiving memory is and what we are grateful for.
Having gratitude gave me the mindset to allow me to continue enjoying Thanksgiving and carrying on our family traditions. As Erika said above, "when you have a grateful mindset, you have everything on your side. You'll notice that events begin to shift for the better." This is so true. I could have gone negative and said that Thanksgiving will never be the same and therefore I'm not celebrating any more. But I didn't, and I am incredibly grateful that I didn't.
TIPS TO PRACTICE THANKS AND GRATITUDE DAILY
Thanksgiving is a great reminder to give thanks and realize how truly blessed and fortunate we all are even though we may have different life circumstances. We can all find something to be grateful for. Every morning when I wake up, I thank God for waking me up. It's just that simple.
That is something to be grateful for. That is gratitude.
Wake up every morning and give thanks for your breath.
Keep a gratitude journal.
Maintain a positive mindset.
Thank a stranger who helps you out.
Let a friend or family member know that you are grateful for them.
Be thankful for your challenges because they help you to grow.
Smile often.
Volunteer when you can.
If you have a negative thought, reframe it into a positive thought.
Enjoy the beauty in nature around you.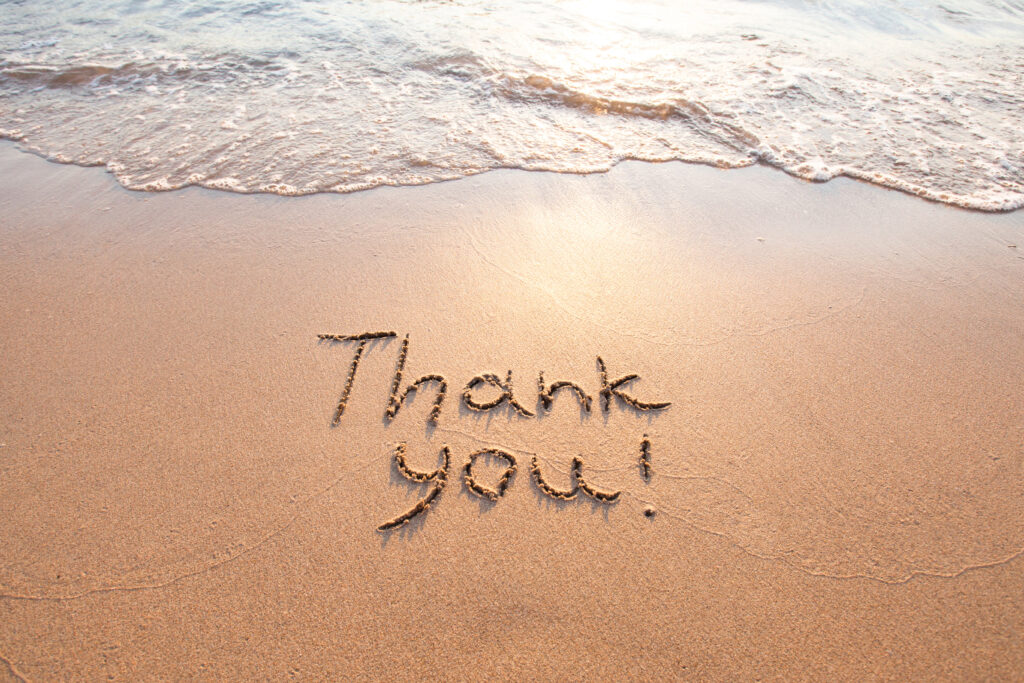 Have gratitude, give thanks, and keep a positive mindset. You will be better off for it. Your life will truly improve when you keep a grateful and positive mindset.
Erika and I wish you all an incredibly Happy Thanksgiving filled with lots of gratitude, love, and turkey.