Over the past year and a half our society has changed dramatically. We have been dealing with a pandemic, race relations, changes in how we work, shifts in how we relate to people, and rising inflation just to name a few. There are a whole lot more I could name. There really has never been a greater need for a Coach, someone to provide you with support.
Two weeks ago, I attended the International Coaching Federation's biennial convention called Converge. It took place virtually this year due to the pandemic. One of the prevalent themes of the convention was the future of coaching, and as a Coach, I can say the future is very bright.
What Is Coaching?
If you aren't familiar with coaching, it is a profession that is still in its infancy. The International Coaching Federation (ICF) which is the world's leading global organization of professionally trained coaches, defines Coaching as "partnering with clients in a thought-provoking and creative process that inspires them to maximize their personal and professional potential."
Coaching is not therapy or consulting. The Coach believes that their client comes to them with the answers already inside of them. The job of the Coach is to ask questions, provide observations, and challenge the client to access the answers that are already inside of them. Coaching also helps people look toward the future and create goals and strategies to achieve those goals.
The World as We Know it Has Changed
Our lives have been in upheaval for the last year and a half due to the pandemic. Some people have lost everything. Some people have fared very well. The common thing is that the pandemic has touched and affected all of us.
We have also become more open to acknowledging and receiving help. The stigmas attached to needing help such as seeing it as a weakness have faded away.
As a society, we looked at the pandemic and realized that we need to get healthy, physically, emotionally, and mentally. We started putting ourselves, our needs, and the needs of our families first.
Due to the pandemic and the economic consequences of it, companies started seeing their employees as people worth investing in. Companies are reallocating corporate budgets from travel and entertainment to training and mentoring their employees. Companies want their employees to be well-rounded, whole individuals. Happy and positive employees produce better work quality.
Why is There Such a Need for A Coach Right Now?
The world as we know it has changed, and I'm sorry to tell you, it's not going back.
People rarely change unless they want to or have something happen to them like a death in the family. No one could have predicted (or wanted) the pandemic to occur but it did, and it thrust all of society into a change.
Managing change, helping people navigate change, and creating strategies for dealing with change are exactly what a Coach does.
All of society is in transition. The stigma of getting help is disappearing. Companies want to invest in their employees. People want to live happy and meaningful lives. These things are intersecting at the same time and people aren't necessarily equipped the techniques for how to move forward. Enter the Coach.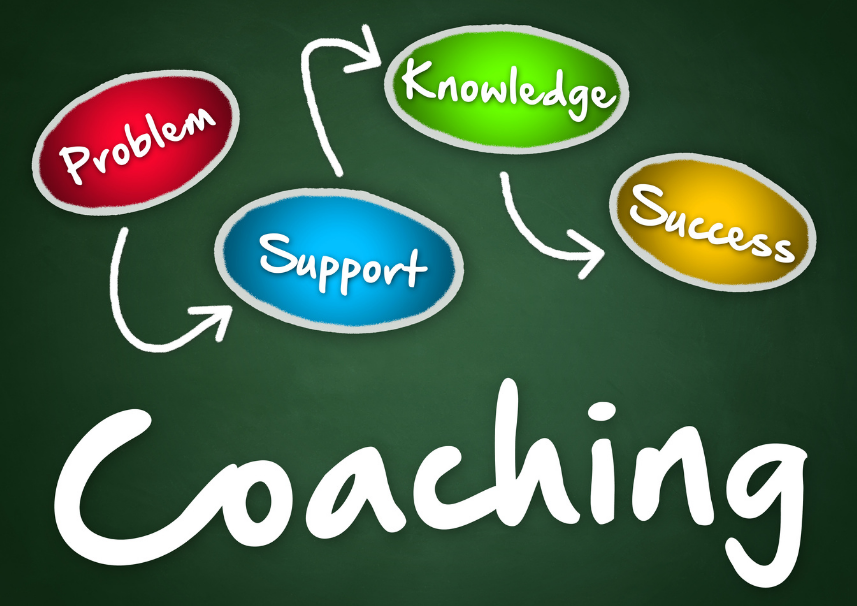 Have a Coach in Your Toolbox of Life
If you have never worked with a Coach before, you may be asking yourself what it is like to work with a Coach. I have worked with several coaches and as a Coach, I can provide my processes.
First, I make sure that the person coming to me wants coaching and not therapy or consulting. Next, I develop a relationship with this client of trust and confidentiality. Then we co-create overarching goals that they would like to achieve.
When working with a client, I always make sure that they understand that the time is for them. I'm here to provide a safe place for them to process their thoughts, feelings, and emotions to bring them closer to achieving their goals.
I will ask questions, provide observations, challenge a client when necessary, and provide reflection. One of my clients says that I am there like a mirror to show her the blind spots that she can't see.
Another client of mine yesterday said to me, "Meredith, I'm not sure why everybody doesn't work with a coach."
Coaching is an immensely powerful experience and there is nothing better than investing in yourself. We are living in very strange times and navigating them can be exceedingly difficult. Having an impartial expert by your side, who listens, cares, is honest, and seeks coaching themselves is an especially valuable tool to have in your toolbox of life.
Now is the time to work with a Coach. Call or email me for more information.