If you've worked with a life coach before, did you happen to check their credentials before signing up? This may make or break your results with how far you come in your life transformation journey. As an active Life Transformation Coach, I am currently pursuing my PCC credential from the International Coaching Federation (ICF).
How do my education and credentials affect you, as the client?
My education and credentials benefit you as the client because I am trained as a Coach. I do not offer therapy or consulting. I am bound by the Core Competencies promulgated by the ICF and its Code of Ethics.
I completed my coach training at the University of Miami and received the ACC Credential from the ICF. In total my education took over two years to complete and is on par with any master's program.
This benefits you, as the client, because I have had my coaching knowledge assessed and my coaching sessions observed, evaluated, and critiqued. I also currently work with several different coaches and mentors to keep me at the top of my game. The ICF requires continuing education to renew your credential. Renewal occurs every three years and I actively take the necessary trainings.
You wouldn't want an unlicensed doctor performing your surgery, so why would you want a Coach who isn't credentialed and staying on top of their craft?
What is the ICF?
The International Coaching Federation has been around for over 25 years and is the world's leading organization of professionally trained coaches. It is the global leader in advancing the coaching profession worldwide. The ICF gives credentials to Coaches, and they accredit Coach Training Schools. They promulgate the accepted Coaching Competencies and Code of Ethics.
What is Life Transformation Coaching?
The ICF defines coaching as "partnering with clients in a thought-provoking and creative process that inspires them to maximize their personal and professional potential." Click here to read the blog post.
Life Transformation Coaching is working together to create clarity around a change that has happened or clarity around a change that you would like to make. We do this so that you can become comfortable with change. Once you have the comfort, we work together to create targeted and measurable goals, and design strategies to achieve success and this keeps you moving forward. It is especially important to acknowledge and process these changes. If you don't process them fully, they may build cumulatively and have a significant impact on your happiness as you go through life.
Change may be hard. Change may be uncomfortable. Our subconscious may be telling us not to make the change, but we don't have to be sitting in upset and not living the life we believe we are meant to live. Why put off change for the future and delay the life you are meant to live, when you can put some work in and have victory now.
The past year and a half has been extremely hard for so many people due to Covid. Some people have lost their jobs, lost friends and family, moved, decided to leave or have been forced to leave their jobs, among so many other changes. People have also experienced isolation and judgements regarding politics and vaccination status. You may feel alone and not know where to seek help.
There has never been a better time to work with a Life Transformation Coach, and there has never been a better time to work with me, as I'll be sharing my latest offering to you.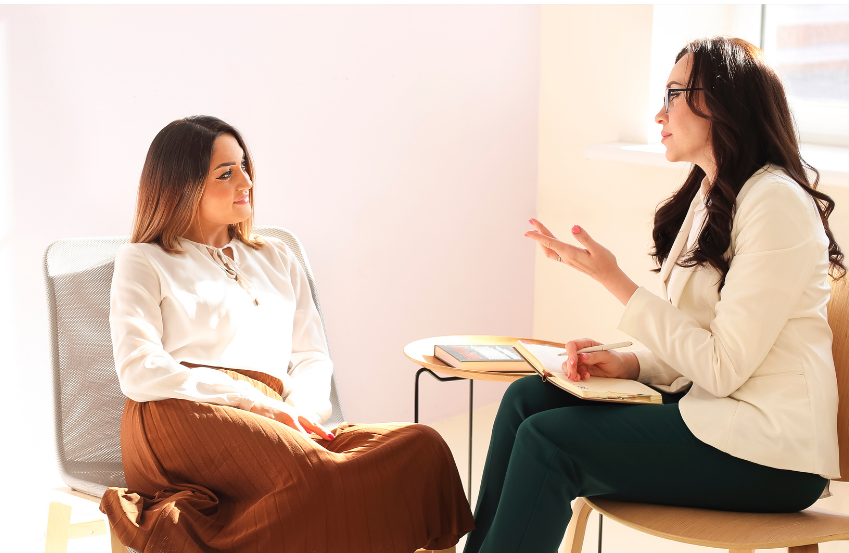 My Latest Offering: A True Win-Win
As I stated earlier, I'm actively pursuing the PCC credential. Since achieving this goal is so important to me and I know that so many people want coaching right now, I decided to create this one-time only offer called "The Push For PCC".
I created this Coaching package so that I can help people who may be feeling a financial pinch due to Covid, or who want coaching, but didn't know where to start. By creating this package, it is truly a win-win for the client and for myself.
The Push for PCC Package:
You get twelve 1:1 coaching sessions with me. Each session is one hour.
You have six months to use the coaching sessions at the frequency you desire.
The sessions will take place over Zoom or by telephone call, whichever you desire.
This promotion is offered only to the first twenty-five people who sign up for it.
The fee for this package is $597. Payment is non-refundable and must be paid upfront.
What Does PCC Mean?
As of September 2021, there are 38,392 ICF Credentialed Coaches in 141 countries worldwide.
The ICF has three tiers of credential. ACC is Associate Certified Coach, and that is the credential I currently have. There are 21,375 ACC coaches worldwide. PCC means Professional Certified Coach, and this is the credential I am working toward right now. There are 15,505 PCC coaches worldwide. The third tier is MCC and that means Master Certified Coach. Currently, there are only 1,512 MCC coaches worldwide.
Having a PCC credential means that I have met and completed a required number of coach training hours, I have worked with a certain number of clients, and I have completed a required number of paid coaching hours.
To date, I have the required number of coach training hours, and the number of clients. What I need to complete is the number of paid coaching hours.
Why is Obtaining the PCC Credential Important to Me as a Coach?
The following are reasons why obtaining the PCC Credential is important to me:
I will have achieved a goal that is especially important to me.
I will have greater credibility as a coach to future clients (both individual and corporate).
I will have more credibility if I author a book or series of books.
With the PCC credential I can be a mentor to developing coaches.
I can teach students in coach training programs.
If you are in the process of change or will be and are uncertain what to do, take advantage of the Push for PCC Package and let's get to work. Call me at (954) 655-7066 or email me at [email protected] to set up a free 15-minute introductory phone call.